1. Community rules
We do not have many rules but we like to meet the few rules we have to be fair with the other players without offending anyone . These are our basic rules:
Respect for others. Respect and be respected. We do not allow disrespect of any kind or in the names of the players, or in photos or in chats.

Do not cheat. We take very seriously fair play in our community so play properly because otherwise you may be penalized.
2. Chat rules:
Playspace is a great community of very different people around the world . This is something we are very proud of but we realize that not everyone can get along with each other. Even Though we still want respect between players and will not hesitate to sanction those who do not have it . We want this to be a place for playing and having fun, not a boxing ring in which fighting is the most important thing.
For what reasons can you be penalized?
For abuse, harass or obscenities

Write again and again the same message repeatedly (flood)

Making SPAM

By having a nickname that may offend people, companies or groups.
How will you be penalized?
A player that violates the rules may be muted in the game, for example, not being able to chat for a certain number of hours depending on the severity or even be expelled without access to the games.
Any account that violates these rules may be suspended without notice. We do not want disrespectful people!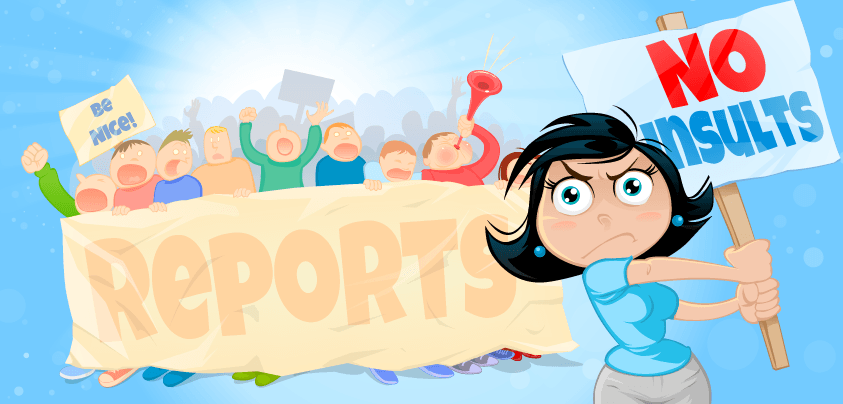 3. How can I be moderator?
Moderators are individuals of our confidence that always worry about the games and are responsible for the chats content and resolve player's doubts. The objective is to have a respectful community and moderators will not hesitate to punish those that do not meet community standards.
Moderators are active users, that participate in the chats, answer questions at the Playspace game pages, contact us to report problems and incidents and anything that can help us create a better community.
If you are interested in becoming a moderator of our games, you must send a message to support@playspace.com indicating: name of the games you want moderate, login hours and motivation to be a Playspace moderator.
What we want to achieve with this is to know the people we select as moderators so we can put our trust in them.